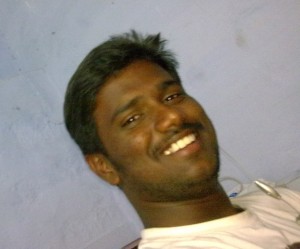 Hai, i welcome you my friend here to my personal website… You can find My Blog, My Photo Gallery, My Works here in this website and also can contact me if you wanna talk with me at any time 🙂 To tell about me more there is nothing interesting. I am just a simple guy from Tamil Nadu [ Southern Part of INDIA ], who dropped the studies with Higher Secondary itself due to the interest with Computers and Business. Currently i am just doing Business and also working as a freelancer.
I have some good knowledge in WordPress, Hosting Management and very little knowledge in PHP 🙂 So you can contact me at any time if you need any help from me. I am always ready to help…
I also run My own Web Hosting Company with the brand name Best India Hosting @ http://bestindiahosting.com where you can get cheap and reliable Shared and Reseller Web Hosting accounts under both the Linux and Windows Platforms. You can also register cheap domain names @ http://domains.bestindiahosting.com
And finally please don't forget to get subscribed to My Blog via the RSS feed @ http://logesh.in/feed/ or else by Feed Burner @ http://feeds.feedburner.com/logesh-namakkal/
Thank You very much for visiting my Website !